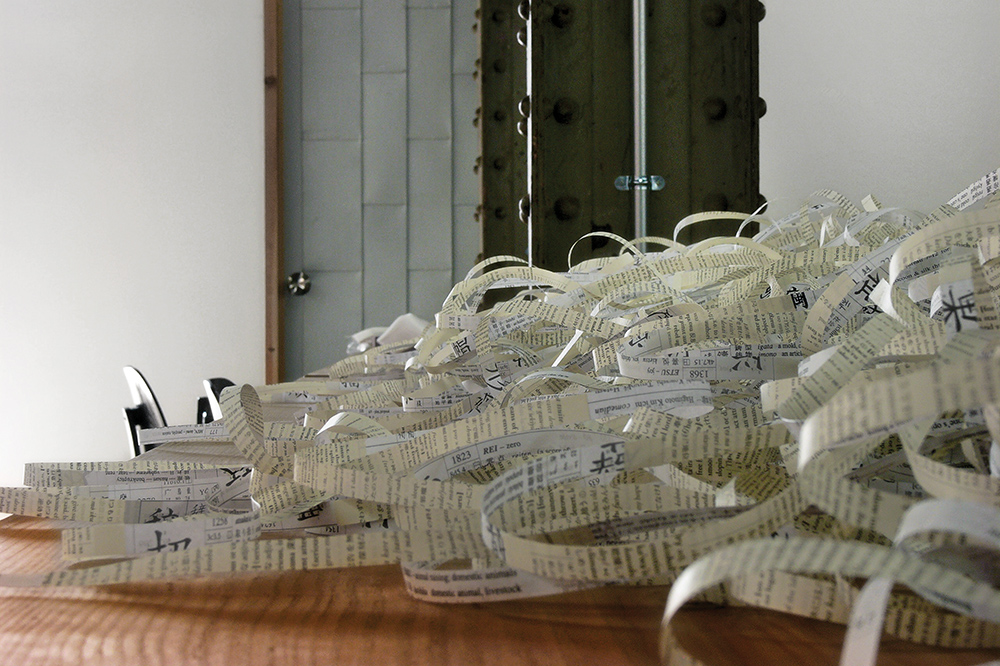 US + THEM + US (detail) 2006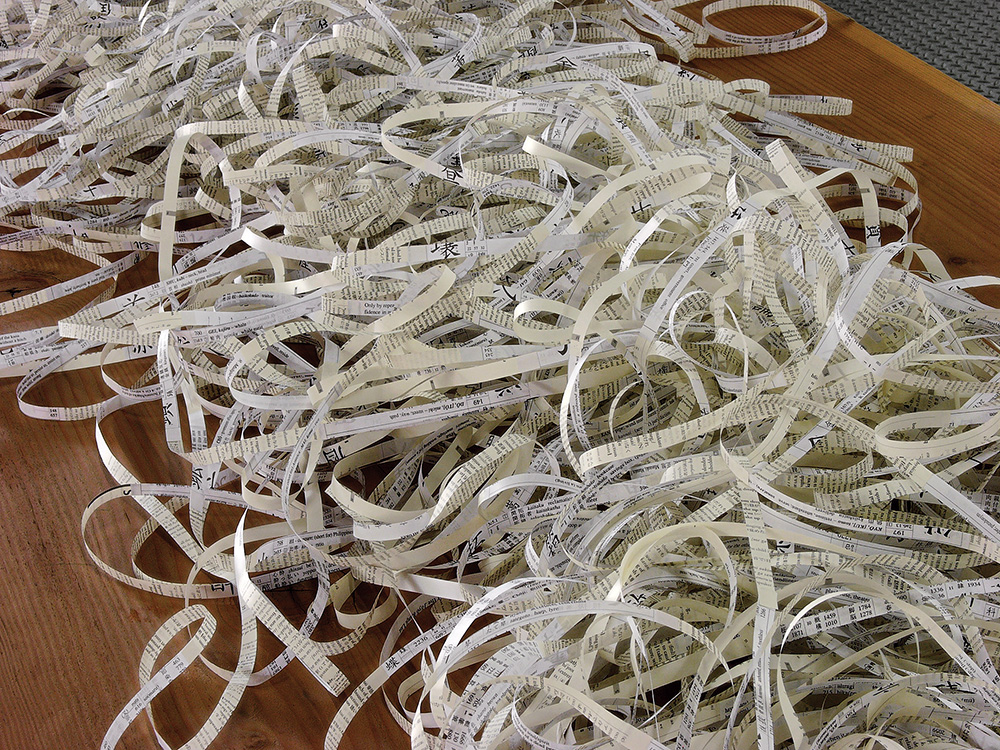 US + THEM + US (detail) cut & spliced dictionaries (English-Japanese and Japanese-English), 39" x 124" x 8", installed in a former torpedo factory, Taura JP, 2006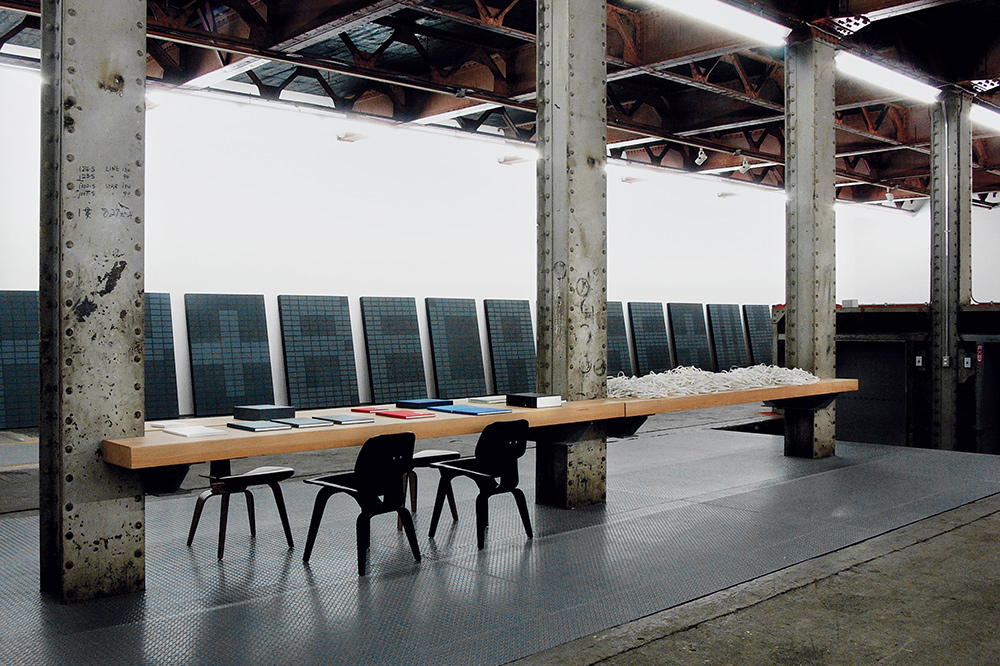 WHY + BECAUSE + WHY acrylic & graphite on canvas, 17 units, 60" x 1094" x 8", 2006

An elegy in 19 painted panels. The site: a former torpedo factory now used as a gallery in Japan.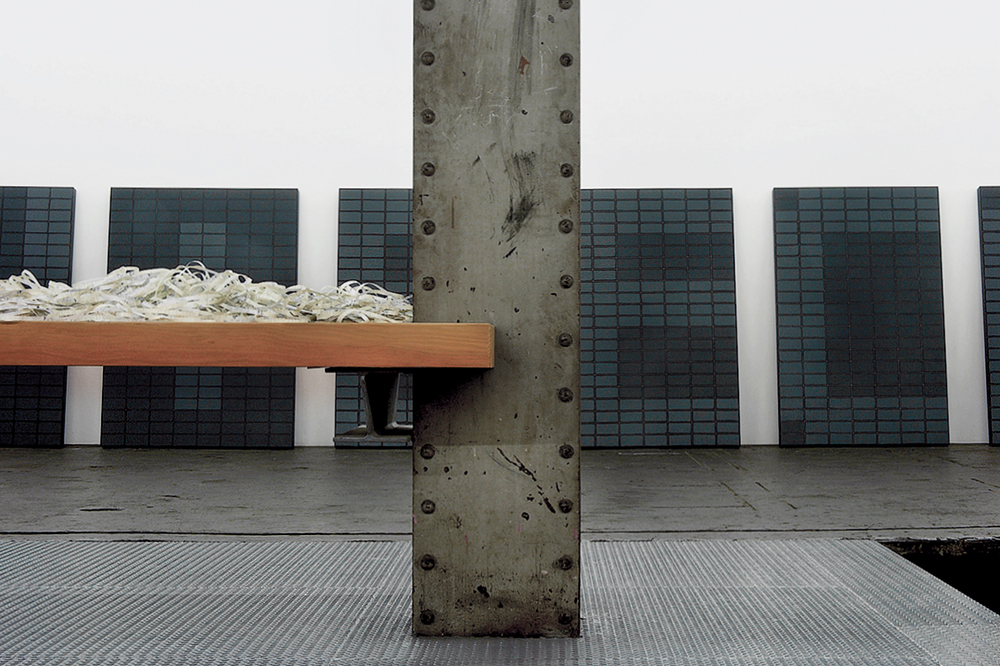 WHY + BECAUSE + WHY with US + THEM + US (detail) 2006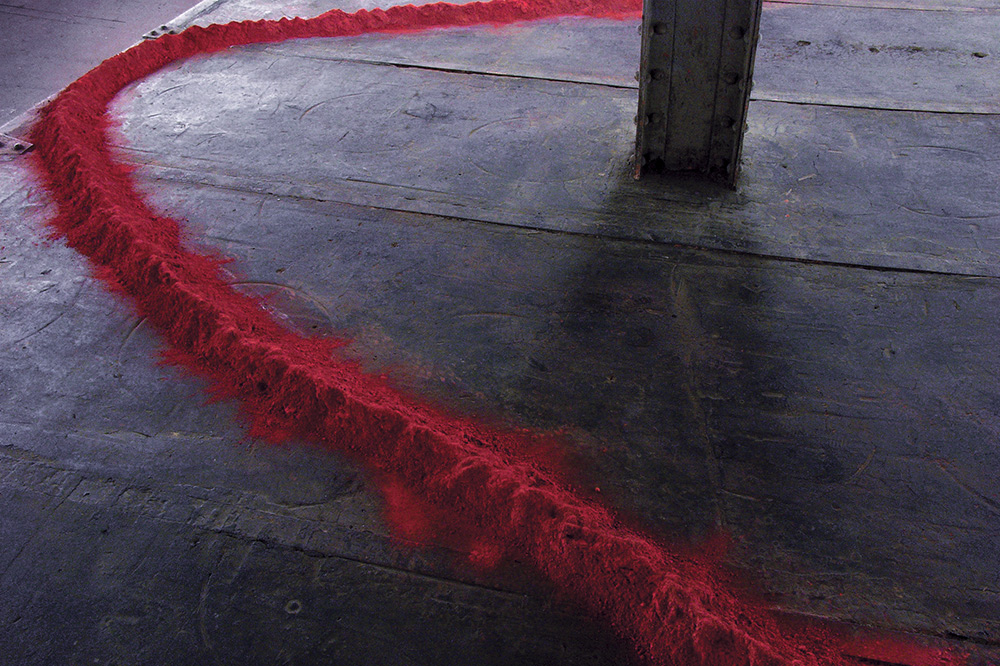 HERE + THERE + HERE (RED CANCELLATION) (detail) chalk powder on torpedo channels, 182" x 552" x 6", Taura JP, 2006

The exhibition space was formerly a torpedo factory. Bisecting the gallery is a channel that housed the torpedoes. Chalk dust is typically used by contractors to build a building; here is is used by the artist to symbolically deconstruct one.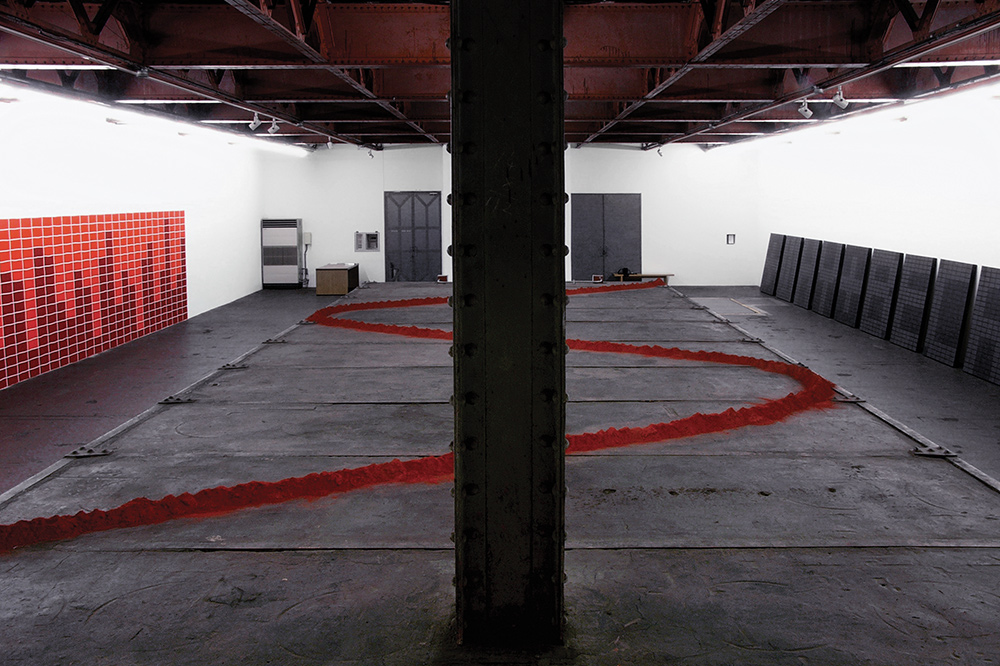 HERE + THERE + HERE with RISE + FALL + RISE and WHY + BECAUSE + WHY 2006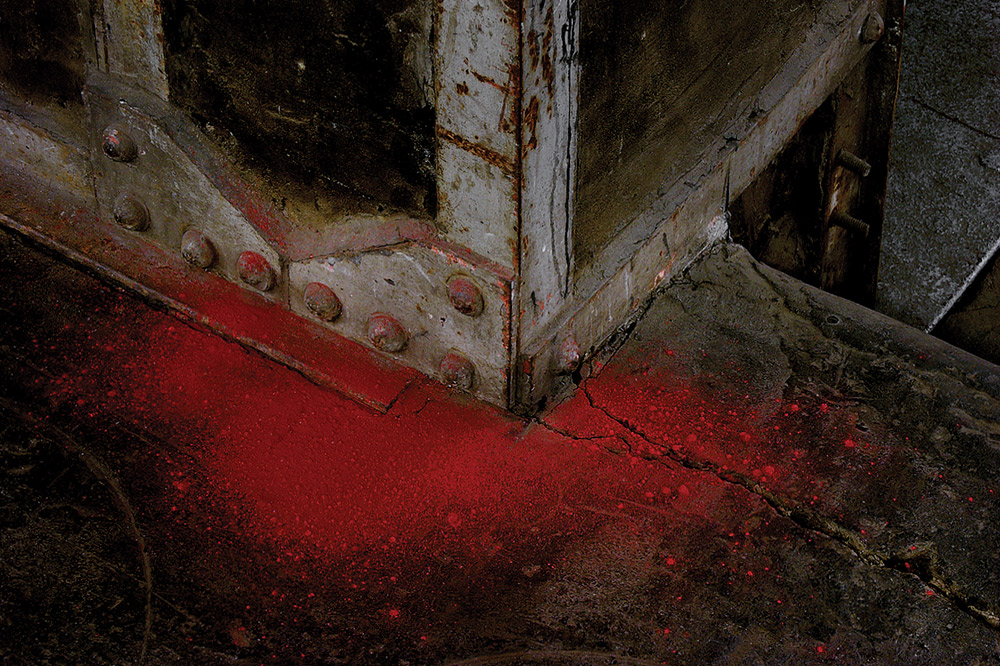 HERE + THERE + HERE (RED CANCELLATION) (detail) 2006