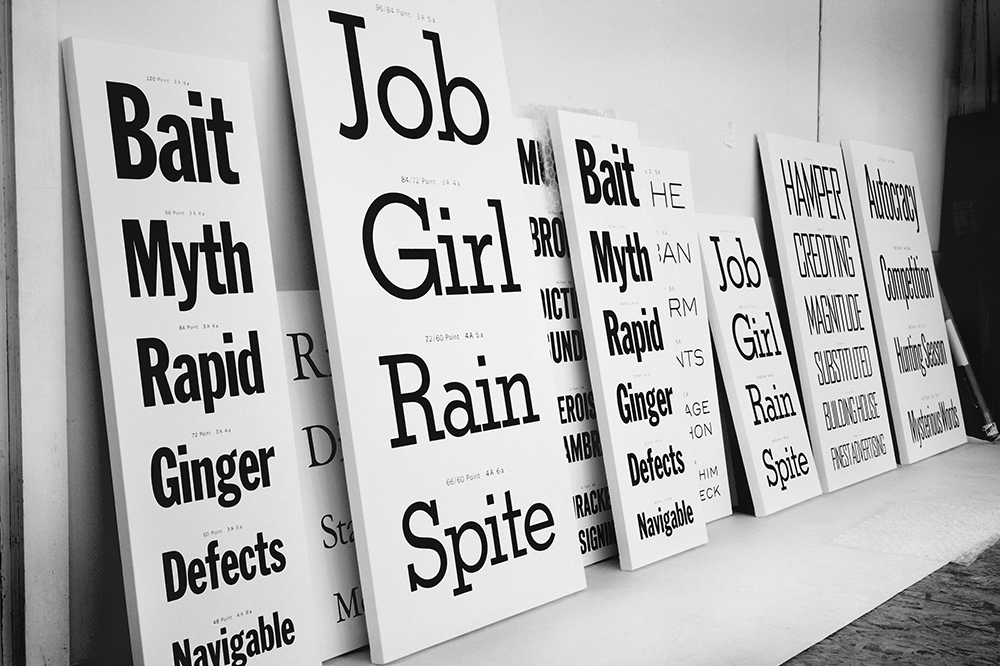 AMERICAN TYPES in progress, Portland studio, 1995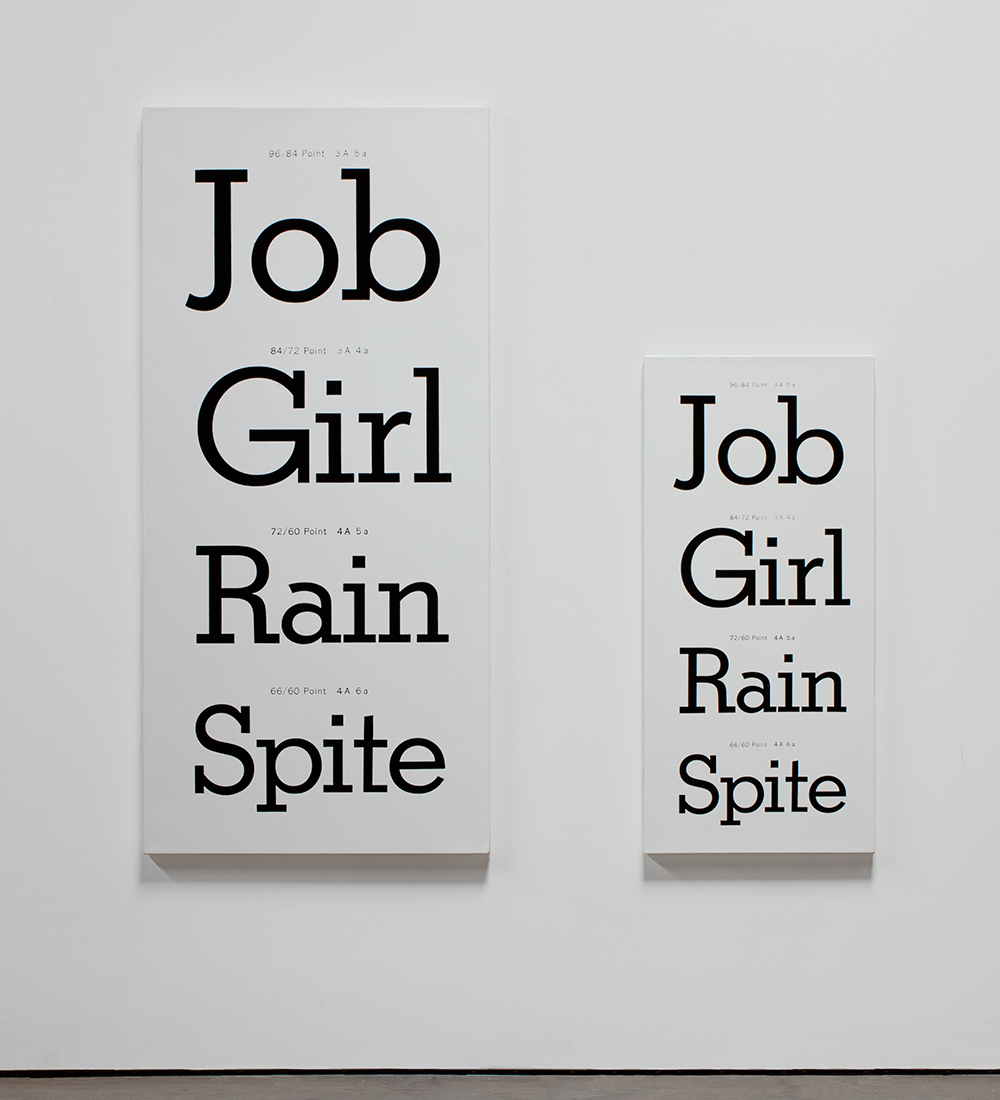 JOB/GIRL enamel screenprint on gessoed canvases of two sizes, 60" x 28" x 1.5", 1995

I made all the paintins in two sizes because language has no correct scale. It's opportunistic. It adapts & evolves. In a similar spirit, I made the books about the project to correspond to this play of scale ...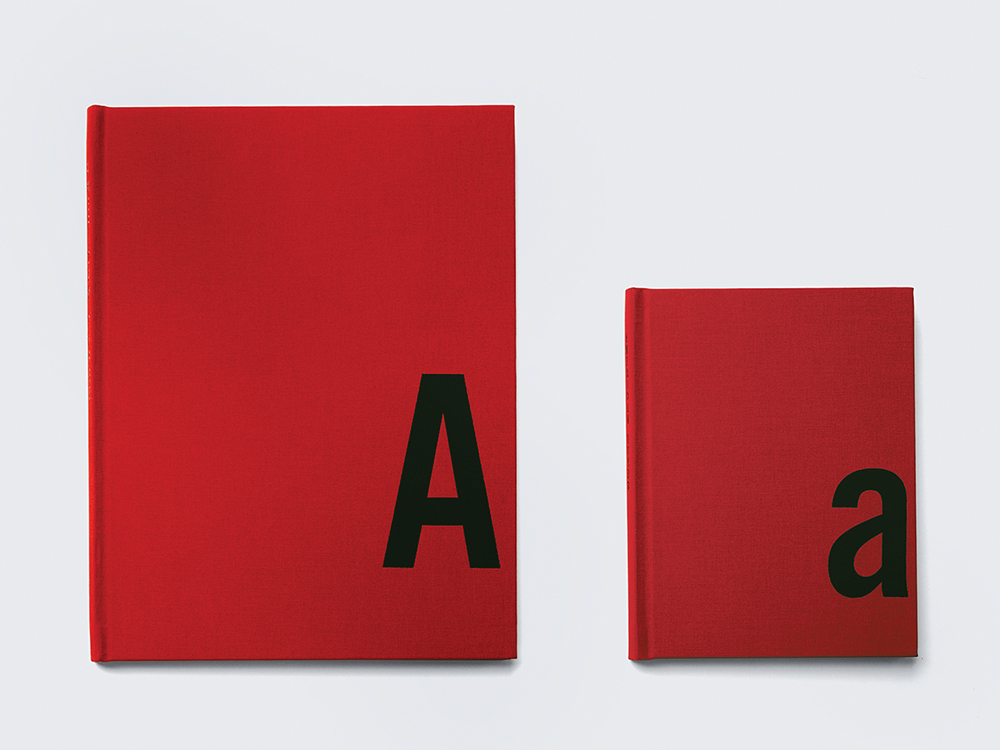 AMERICAN TYPES blind emboss on French-folded pages with offset litho, 2-volume set, 1996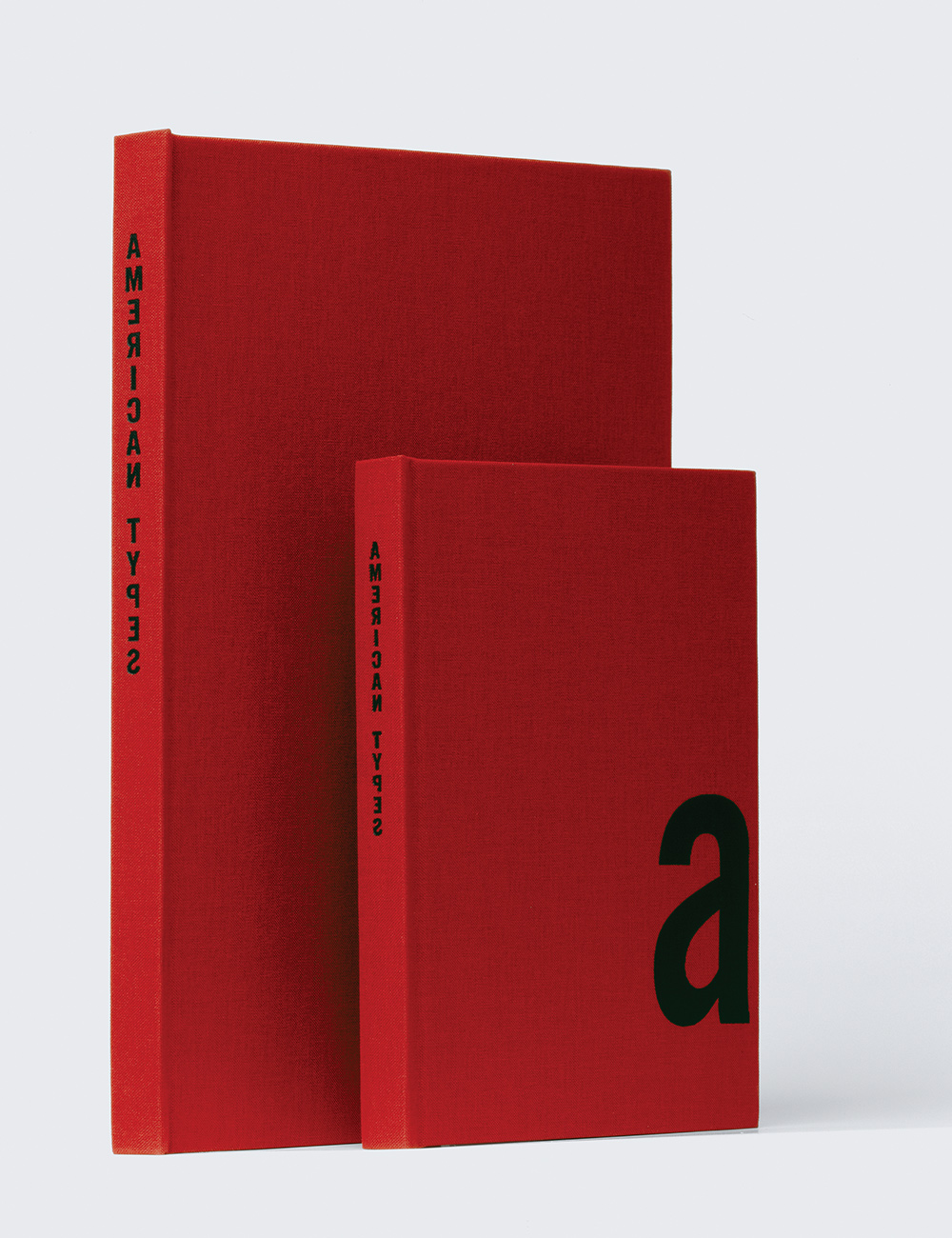 AMERICAN TYPES 1996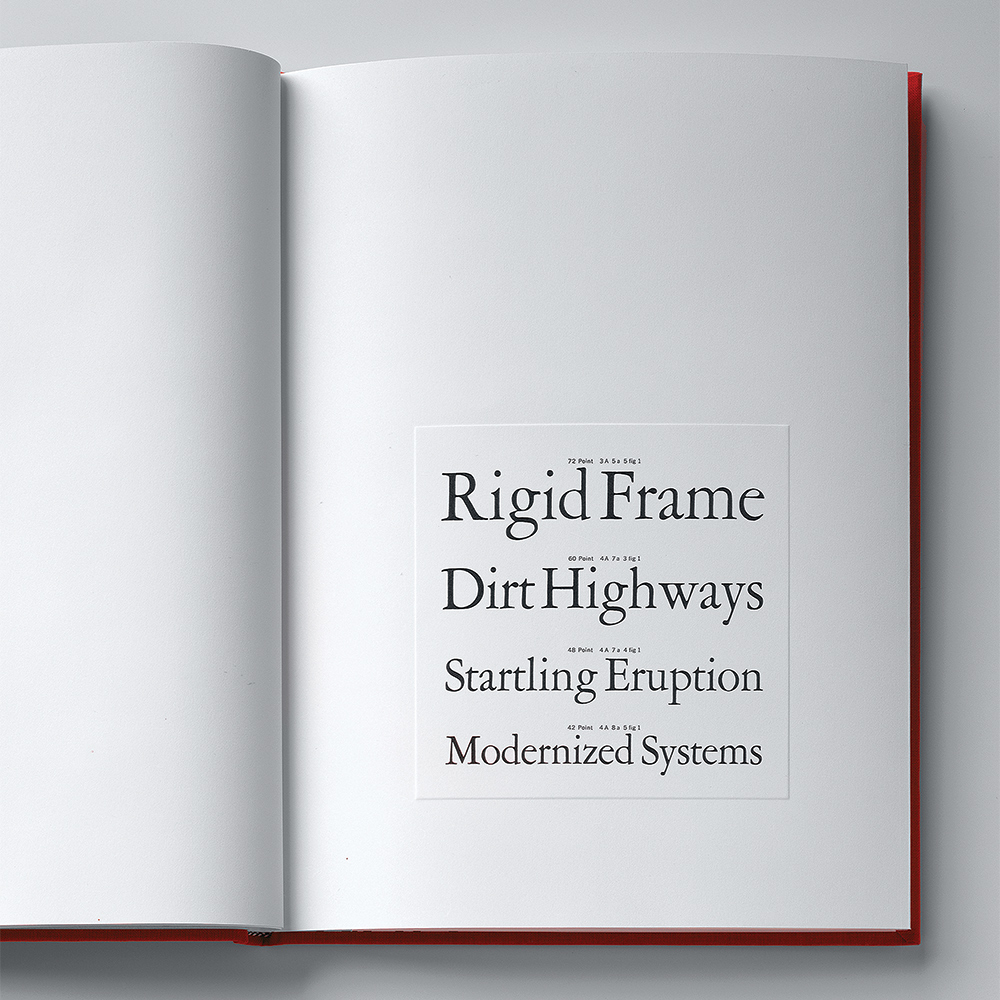 AMERICAN TYPES 1996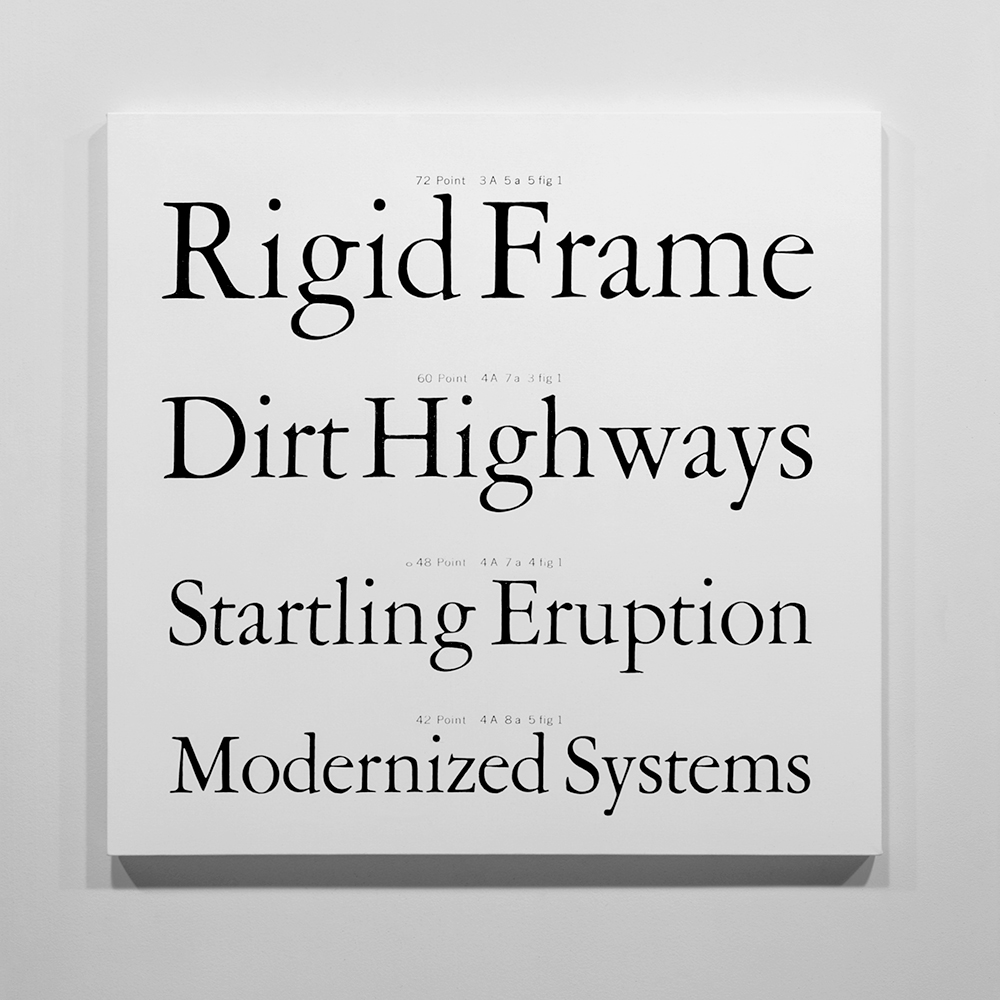 RIGID FRAME/DIRT HIGHWAYS enamel screenprint on gessoed canvas, 48" x 48" x 1.5", 1995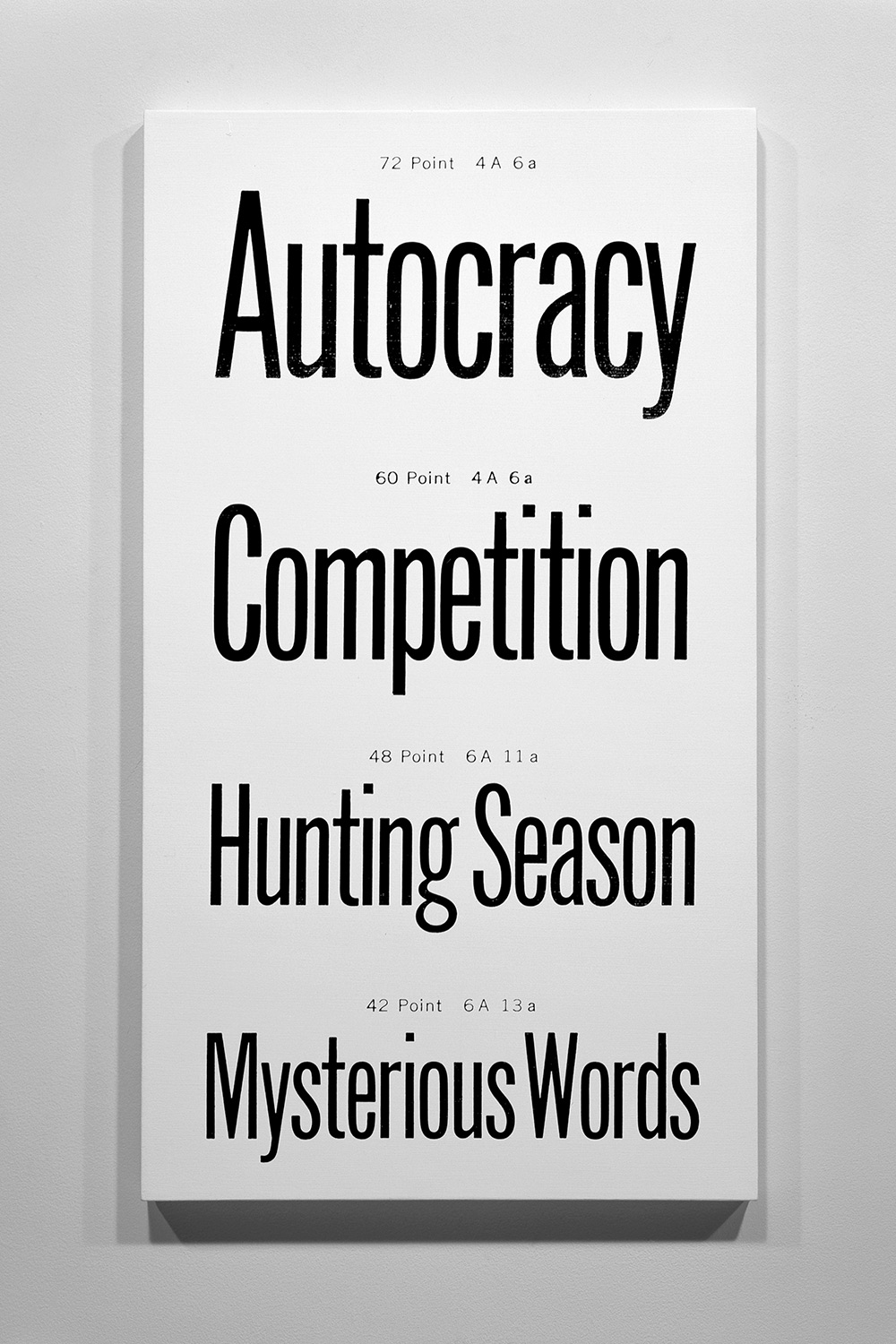 AUTOCRACY/COMPETITION enamel screenprint on gessoed canvas, 54" x 30" x 1.5", 1995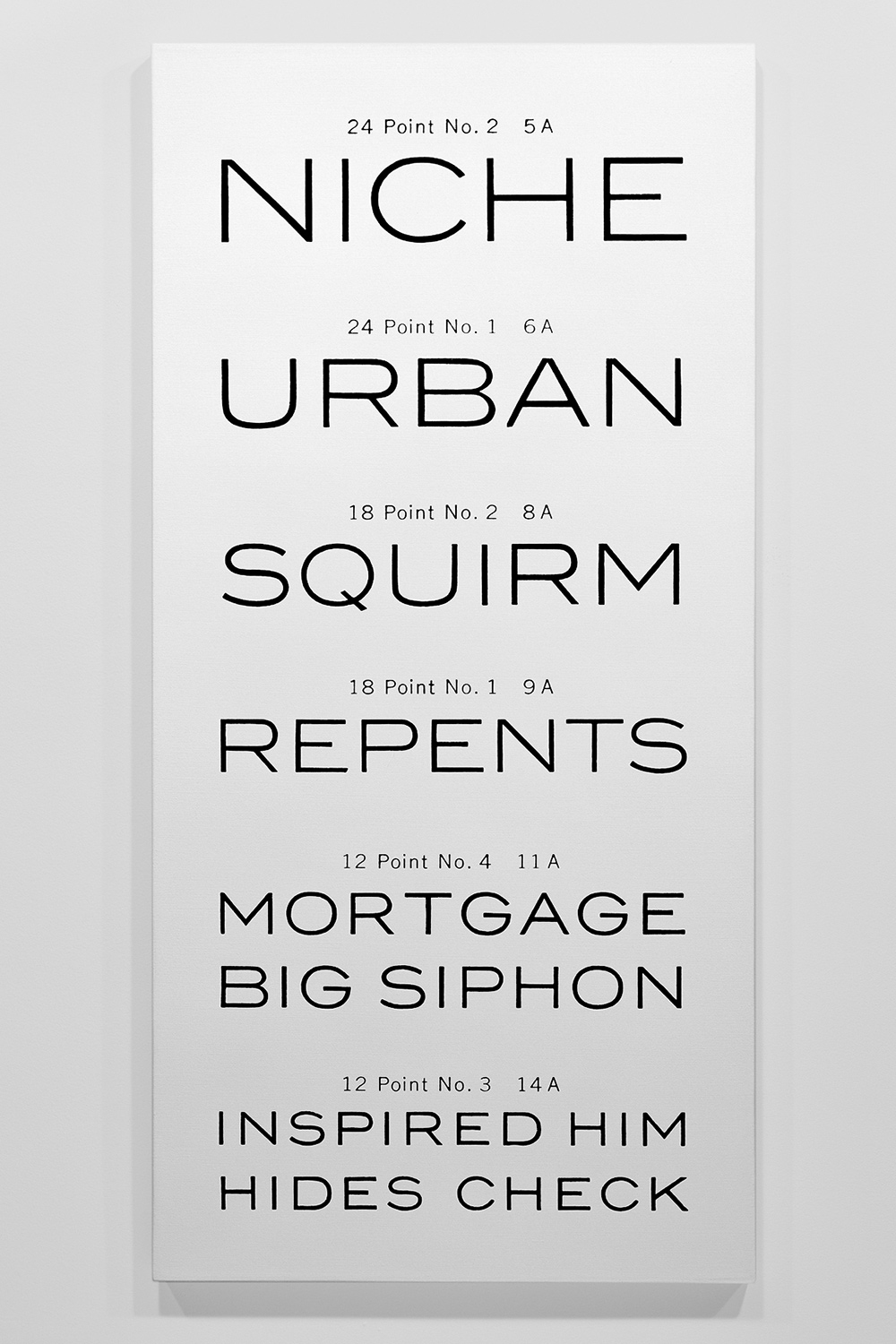 NICHE enamel screenprint on gessoed canvas, 53" x 32" x 1.5", 1995